Understanding EV Terms at Bommarito Volkswagen of Hazelwood
With the adoption of any groundbreaking innovation comes questions, and electric cars and hybrids are no exception. With battery-powered vehicles set to revolutionize the market, Bommarito Volkswagen of Hazelwood wants to help our community stay ahead of the game. So, when it comes to questions about new Volkswagen EV releases to electric car charging times and certain EV acronyms you might not understand, chat with our Volkswagen dealership in Hazelwood. We're always here to provide answers and help you better comprehend hybrid car acronyms and EV terminology.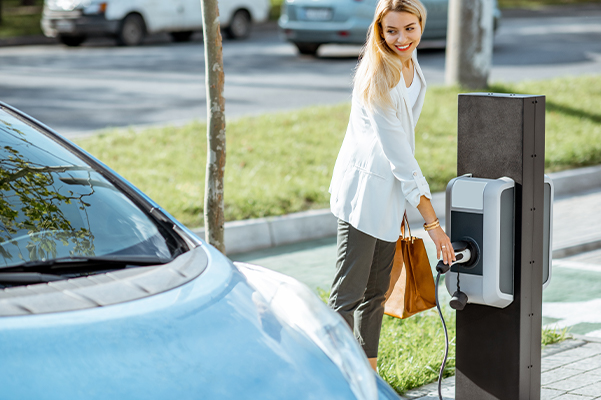 Electric Car & Hybrid Vehicle Acronyms
Experience luxury like never before when you drive home a new BRAND MODEL. Buy or lease the new BRAND MODEL at DEALER NAME today!
EV: Electric Vehicles – These models do not have internal combustion engines and run solely on battery power.
BEV: Battery Electric Vehicle – A less common acronym for electric vehicles.
HEV: Hybrid Electric Vehicles – Run on both an internal combustion engine and an electric motor that uses energy stored in a battery. Batteries are charged via regenerative braking.
PHEV: Plug-In Hybrid Electric Vehicles – Have both an internal combustion engine and a battery-powered electric motor. This combo allows the car battery to bank enough power to feed the electric motor, therefore decreasing your gas usage and driving costs dramatically.
Additional EV Terminology & Hybrid Language
Public Charging Station: Nearby charging stations can keep your EV juiced up as you travel around town. Speak with our experts if you're searching for "EV charging stations near me."
Home Charging Station: EV owners can opt to have a charger installed at home. Level 1 charging or the more powerful and faster Level 2 charging provides adequate charging overnight so that you'll never be left stranded.
4: The Volkswagen ID.4 is a new VW EV that's just the beginning of the brand's future ventures into the electrified market.
Buzz: A future Volkswagen all-electric van, slated for a 2023 U.S. reveal.
Be sure to contact Bommarito Volkswagen of Hazelwood for more discussions about EV terminology and hybrid vehicle information. We're always happy to talk about EVs, because they're the future!